Gerhard Fohler receives the ECRTS Outstanding Achievements Award for two decades of leadership and services to the conference, and the real-time community in general. More details here.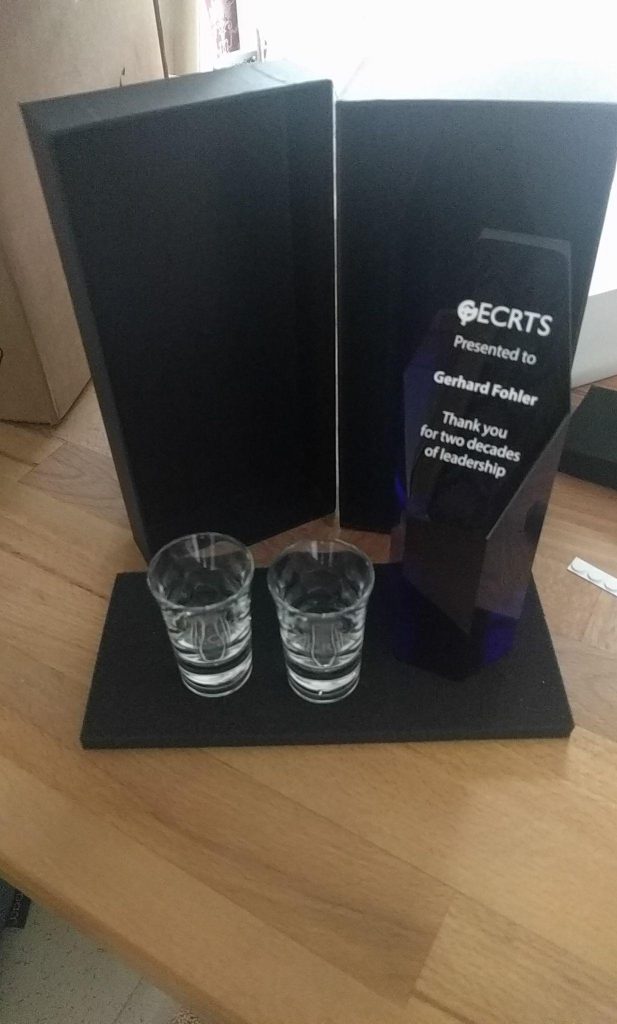 ---
Welcome to the 33rd Euromicro Conference on Real-Time Systems held in, well, due to the ongoing pandemic, we have decided to implement ECRTS 2021 again as a virtual event, keeping the tension regarding what to expect in Modena for one more year.
Program highlight: Moshe Vardi will be giving the keynote on Tuesday, July 6, 2021.
Check out the detailed program and registration information.

---
New in 2021: A Real-Time Pitches session for timely dissemination of everything and anything of interest to the community (➔ call for pitches )
New in 2021: ECRTS'21 introduces a flexible page limit! (➔ call for papers)
New in 2021: ECRTS'21 adopts double-blind peer reviewing. (➔ call for papers)
The submission deadline was March 3, 2021 (anywhere on Earth).
---
To receive information about ECRTS, please subscribe to the ecrts-info mailing list.
---
The Euromicro Technical Committee on Real-Time Systems is proud to announce its 33rd Conference on Real-Time Systems (ECRTS'21) held as a virtual conference this summer.
ECRTS is the premier European venue for presenting research into the broad area of real-time systems. Along with RTSS and RTAS, ECRTS ranks as one of the top three international conferences on this topic.
ECRTS has been at the forefront of recent innovations in the real-time community such as artifact evaluation and open access proceedings.
ECRTS 2021 will not have co-located workshops.
Consider submitting a short pitch on what otherwise might have been a workshop paper.